Ive always been a little apprehnsive about the character of Rev Al Sharpton, it's been rumored in the pass that he was a drug dealing opportunist,ambulance chasing Pimp. In my mind these allegations prove his wrong doing.  But as always this elogant speaking self proclaimed Reverend is trying to manuver his way out of these indictments.by saying, "I was never told I was an informant with a number, In my own mind, I was not an informant. I was cooperating with an investigation."
He goes on to say,"  he had been incorrectly painted as a double-crossing snitch, after tabloid magazines and websites published such headlines as "REV RAT".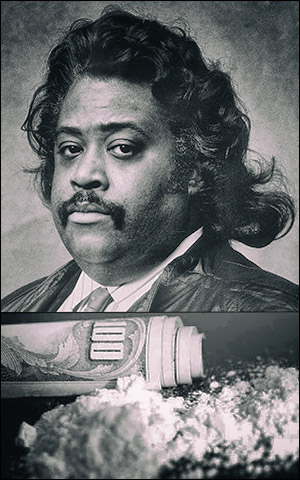 The Rev. Al Sharpton, the ambulance chasing civil rights careerist, race baiter and MSNBC fixture, served his government as an FBI informant. Sharpton said he worked with the FBI after he was threatened by gangsters but, as The Smoking Gun reported on Wednesday, this turns out to be a lie.
In fact, the explanation for Sharpton's informership is far more prosaic – he was caught on tape negotiating a cocaine deal.
"The reverend was 'flipped' by FBI agents three months after he was filmed in March 1983 (during a bureau sting) talking cocaine with an undercover agent," The Smoking Gun reports. "Sharpton was confronted by FBI agents who showed him the 'cocaine' videotape. The panicked reverend agreed – on the spot – to cooperate with federal agents, according to sources familiar with the contents of Sharpton's FBI informant file."
Sharpton then went on to inform on boxing promoter Don King and later wore a wire to record conversations with Mafia boss Joseph "Joe Bana" Buonanno.
"I was not and am not a rat because I wasn't with the rats," Sharpton said during a news conference held at the Harlem headquarters of his National Action Network after The Smoking Gun story went viral. "I'm a cat. I chase rats." He insisted he cooperated with the FBI after he was threatened by the Mafia.
It is not clear if the coke dealing allegation will taint the Reverend's operation. Despite the possibility Sharpton may have violated the law as a coke deal liaison, the White House had no comment ahead of Obama delivering a keynote speech at the event.
 source:thesmokinggun
Comments